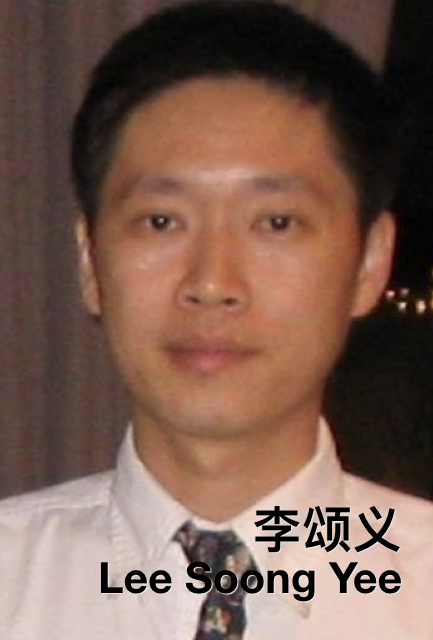 Engineering, Technical and Leadership Certified Trainer
Training courses outline and

 

content writer cum author for training companies, consultancy companies, MNCs, SMEs and public agencies
International conference, United Nations, Court, Intrnational Arbitration Simultaneous and Consecutive Interpreter

 

Certified Translator
IEEE registered Engineer

 
Member of Electrical and Electronics Engineer, USA(MIEEE, USA)
Associate, Malaysia Institute of Management, Malaysia.
Bachelor of Electronics and Electrical Engineering(North Carolina, USA)
Master Art Religious and Christian Studies
Diploma in Physics and Electronics(Malaysia)
Certificate in Chinese Teaching and History of Chinese, double major (Taiwan)
Certificate of Theology(USA)
Malaysia Human Resource Council certified and approved Technical trainer (Malaysia government)
Malaysia ITBM (Malaysia Institute of Books Translation) certified interpreter
Resilient and Leadership (Harvard)

 
Senior Engineer, National Semiconductor Corporation, USA(8 Years)
Chief of Engineers and Engineering Manager for New Product Introduction and IC Product Testing department, Motorola USA(8 Years)
Engineering Manager and Head for R&D department, chief engineering trainer, IRIS Corporation, Malaysia(3 years)
External post graduate degree supervisor and examiners for master cum PhD degree, Malaysia Universities and oversea universities Malaysia campus.
Former City councillor, Petaling Jaya Municipal, Malaysia
Consultant and trainer, for few training companies in Malaysia, Singapore and Brunei (Currently)
Training courses content write and author for training companies, university, corporate and GLC.
CEO, CatEagle Engineering Sdn Bhd(Currently)
Principal, CatEagle Translation & Training (Currently)
Conducted technical and engineering trainer to engineers, technical staff, MNC and university lecturers – 15 years
Conducted leadership and development training to corporate executives, managers and management team – 8 years
Iris corporation chief trainer (For all technical training)
Motorola University trainer (For technical and engineering training)
Simultaneous interpretation, language translation, conducted over 1000 hours of simultaneous and consecutive interpretation and 12,000 pages of translation.
Provide multi discipline of engineering training, technical training, management training, – approximately over 1000 training hours of engineering system, manufacturing training, to MNC staff, CEO, Managers, university lecturers, associate professors, professors, engineers, executives, engineering manager and technicians.

 

Engineering management, engineering consultancy and factory operation.

 
Methodist church (Ampang parish) chairman, and lay leader (means head of the church executive committee).
Ampang Chinese Methodist Church local lay preacher
Active in society activities and volunteer organization and NGO
Two chairman for social agency
Currently 6 positions as committee member for social organization